Other Divisions of Inspire Play
Splash pads & water features
for large or small facilities.
Custom designs available.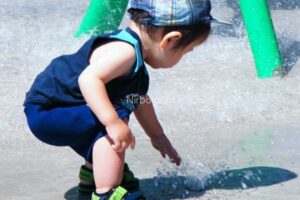 GrassMat Surfacing
We are the Canadian Distributor for GrassMat USA Ground Surfacing
Grassmats offer a safe and durable surface for a nature inspired grass based setting. ADA compliant at a 10' ASTM qualified drop height. This product is great for high-traffic areas where grass wears down to a muddy surface.